We all know that finding a job can be hard and repeating yourself can get pretty exhausting. That's why I coded a Messenger chatbot to it for me. Introducing: HireEliBot. A bot optimized daily with all my personal and professional data with the goal to establish conversations and find job interviews for me. 
Go ahead and meet her, she's has a really good sense of humor just like me.
Click below to start chatting with it.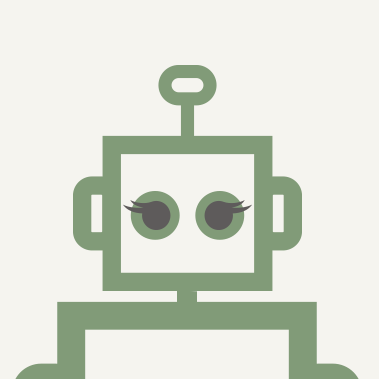 Once people engage with the bot, users have access to a principal menu where they can choose options like: About Eli, Experience, Education, Skills, Jokes, Contact, and others. And not only they get access to a principal menu but also they had the option to ask specific questions like "Who's Eli best friend?" and the bot would answer it.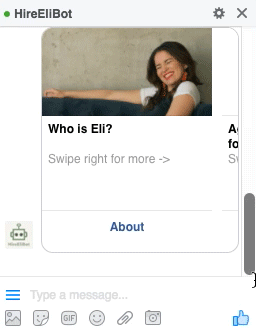 After one month of launching, the bot received media coverage from Digiday, Adweek and other important digital magazines. It also handled more than 500 conversations, giving me the opportunity to make new connections and talk about job opportunities all around the world.